Case File: Partnerships, collaboration and innovation
New ideas to realise broad community benefit in Tumut
The Tumut Shire Council in southern NSW engaged Turnstone Projects in mid 2014 to undertake a short scoping study to identify existing and proposed services and support that provide or could provide broad community benefit and how these could be strengthened.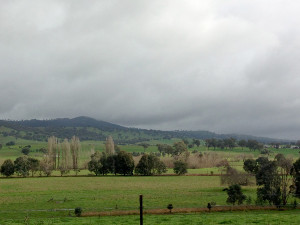 Broad community benefit was identified for people in the Tumut Shire as activities, services and support in: education and employment pathways and linkages; disability services; cultural events like festivals, art shows and events that provided exposure to different opportunities not readily available in the region; health services for people at all stages (babies to aged care); family services including child care and schooling; diversionary programs for young people at risk; support services to help people in a time of crisis; and small business or social enterprise development.
To undertake this work Turnstone Projects met with individuals representing industry and business (forestry, manufacturing and horticulture) small business including burgeoning social enterprises, the community sector, Indigenous people, young people, disability and aged care services, cultural, events and tourism voluntary groups and Council. Site visit to service providers, workplaces and community facilities across the Shire were done.
What emerged in the study was a strong sense of pride, passion and persistence among those in both paid and voluntary roles to retain, strengthen and improve existing community assets. There was widespread acceptance of the need to develop projects and practices that foster and build greater understanding of and across all sectors within the Shire, as well as among the different communities and within the communities themselves. Forming partnerships or co-locating or sharing services was identified as a practical way to improve the coordination and maximise resources. For sustainability of services, particularly among the voluntary groups, encouraging inclusion and connection to the region with younger people and newer residents would realise significant benefits as with more contributors, new ideas and projects would be made possible. Over time, this approach would strengthen, diversify and develop opportunities across the business, community and other sectors and realise new employment opportunities. Common among many of the ideas to support the community was to focus on activities that gave exposure to, education in or awareness of other aspects of life that are currently not available locally or easily accessed.
The ideas generated through the consultative process are summarised in eight key recommendations covering the following areas:
developing a community leadership program that brings together emerging and experienced local leaders;
reviewing the voluntary organisations, including alternative structures for greater engagement;
establishing a Festivals Fund to act as a bank/lender/giver of funds to support local festivals;
asset mapping of community services and support to determine use, current and future requirements and the potential for a co-located centre;
fostering cross-sector industry collaboration by extending individual company initiatives and programs with other interested businesses and education providers;
updating the Tumut Shire Welcome Pack with additional employee information;
encouraging social enterprise development with existing and emerging not for profit small businesses; and
harnessing community and individual giving by considering an interest-based or geographically defined account to 'loan' funds to other community groups.